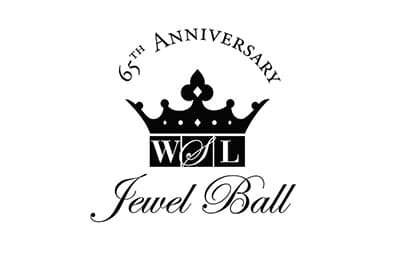 2019 marks the 65th Anniversary of The Women's Symphony League of Austin's Jewel Ball. With a history spanning over six decades, the Jewel Ball is truly the start of the giving season in Austin, with families celebrating several generations of participants.
Jewel Ball festivities consist of three events. Soirée, a semi-formal dance for 9th and 10th graders, will be held on Monday, September 2nd at the Brodie Homestead, from 6:00 to 8:30 p.m.
The Fashion Luncheon is scheduled for Friday, September 20, 11 a.m. to 1:00 p.m. at The Palmer Events Center, featuring actress, author, and model Brooke Shields as the keynote speaker.
The culminating event is the 2019 Jewel Ball – The Sound of Music at Palmer Events Center on the evening of Saturday, September 21, 6:30 to 11:00 p.m. We invite you to join us for this evening of unmatched entertainment and elegance.
To sponsor one of these events or to purchase individual tickets, please click below:
Jewel Ball Advertising and Page Sponsorship
To pay by check, download the PDF sponsorship form here.
The Jewel Ball is the primary fundraising event for the Austin Symphony Orchestra, the oldest continuing symphony in Texas, performing for over 100 years.